Archived - Adult
Archived information
This Web page has been archived on the Web. Archived information is provided for reference, research or record keeping purposes. It is not subject to the Government of Canada Web Standards and has not been altered or updated since it was archived. Please contact us to request a format other than those available.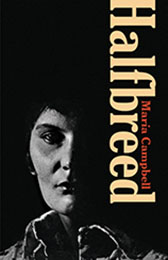 Summary of Halfbreed

A new, fully restored edition of the essential Canadian classic.

An unflinchingly honest memoir of her experience as a Métis woman in Canada, Maria Campbell's Halfbreed depicts the realities that she endured and, above all, overcame.

This extraordinary account, originally published in 1973, bravely explores the poverty, oppression, alcoholism, addiction, and tragedy Maria endured throughout her childhood and into her early adult life, underscored by living in the margins of a country pervaded by hatred, discrimination, and mistrust.

Laced with spare moments of love and joy, this is a memoir of family ties and finding an identity in a heritage that is neither wholly Indigenous or Anglo; of strength and resilience; of indominatable spirit.

Note: This book deals with adult content and may be distressing for victims of assault.

(Source: Penguin Random House)
Summary of Written as I Remember It - Teachings (Ɂəms tɑɁɑw) from the Life of a Sliammon Elder

Elsie Paul, one of the last surviving mother-tongue speakers of the Sliammon language, collaborates with a scholar, Paige Raibmon, and her granddaughter, Harmony Johnson, to tell her life story and the history of her people, in her own words and storytelling style.

Raised by grandparents who took her on their seasonal travels, Paul spent her childhood immersed in Sliammon ways, stories, and legends. Paul's adult life unfolded against a backdrop of colonialism and racism. As she worked to sustain a healthy marriage, raise a large family, cope with tremendous grief and loss, and develop a career and give back to community, she drew strength and guidance from the Sliammon teachings she learned as a child. She shares this traditional knowledge for the first time in Written as I Remember It.

This rare glimpse into the life of a Coast Salish woman and the history of the Sliammon people stands as a fruitful model for collaborative research and storytelling, a model that has the power to transform relations between settlers and indigenous peoples in Canada.

(Source: UBC Press)
Summary of From the Ashes

From the Ashes is a remarkable memoir about hope and resilience, and a revelatory look into the life of a Métis-Cree man who refused to give up.

Abandoned by his parents as a toddler, Jesse Thistle briefly found himself in the foster-care system with his two brothers, cut off from all they had known. Eventually the children landed in the home of their paternal grandparents, whose tough-love attitudes quickly resulted in conflicts. Throughout it all, the ghost of Jesse's drug-addicted father haunted the halls of the house and the memories of every family member. Struggling with all that had happened, Jesse succumbed to a self-destructive cycle of drug and alcohol addiction and petty crime, spending more than a decade on and off the streets, often homeless. Finally, he realized he would die unless he turned his life around.

In this heartwarming and heart-wrenching memoir, Jesse Thistle writes honestly and fearlessly about his painful past, the abuse he endured, and how he uncovered the truth about his parents. Through sheer perseverance and education—and newfound love—he found his way back into the circle of his Indigenous culture and family.

An eloquent exploration of the impact of prejudice and racism, From the Ashes is, in the end, about how love and support can help us find happiness despite the odds.

(Source: Simon and Schuster)
Summary of Empire of Wild

Broken-hearted Joan has been searching for her husband, Victor, for almost a year — ever since he went missing on the night they had their first serious argument. One hung-over morning in a Walmart parking lot in a little town near Georgian Bay, she is drawn to a revival tent where the local Métis have been flocking to hear a charismatic preacher. By the time she staggers into the tent the service is over, but as she is about to leave, she hears an unmistakable voice.

(Source: Penguin Random House)
Summary of Lucy & Lola

Lucy and Lola are 11 year old twins who are heading to Gabriola Island, BC to spend the summer with their Kookum (grandmother) while their mother studies for the bar exam. During their time with Kookum, the girls begin to learn about her experiences in being sent — and having to send their mother — to Residential School. Ultimately, they discover what it means to be intergenerational survivors.

(Source: Quill & Quire)
Summary of Indigenous Peoples Atlas of Canada

There are two primary perspectives on the country we call Canada — the perspectives of Indigenous Peoples and the perspectives of the tens of millions of people from different backgrounds who have come to this country to find a new home.

(Source: Canadian Geographic)
Summary of Birdie

Birdie is a darkly comic and moving first novel about the universal experience of recovering from wounds of the past, informed by the lore and knowledge of Cree traditions. Bernice Meetoos, a Cree woman, leaves her home in Northern Alberta following tragedy and travels to Gibsons, BC.

(Source: Harper Collins Canada)
Summary of A Two-Sprit Journey

A Two-Spirit Journey is Ma-Nee Chacaby's extraordinary account of her life as an Ojibwa-Cree lesbian. From her early, often harrowing memories of life and abuse in a remote Ojibwa community riven by poverty and alcoholism, Chacaby's story is one of enduring and ultimately overcoming the social, economic, and health legacies of colonialism.

(Source: University of Manitoba Press)
Summary of Walking in Balance: Meeyau-ossaewin

"We have, according to our beliefs, 5 essential parts: body, soul, spirit, heart, and mind which all have to be satisfied equally. When you are in balance you are walking on the right road, following the right path of life."

Eight stories, written in both Anishinaabe and English languages, follow up on the lessons and teachings found within Living in Harmony and Gift of the Stars.

Basil Johnston has written over 15 books in English and five in Ojibway to show that there is much more to North American Indigenous life than social organization, hunting and fishing, food preparation, clothing, dwellings and transportation. Among the books that Basil has written are Ojibway Heritage, Indian School Days, Crazy Dave, and Honour Earth Mother (Kegedonce Press). Basil believes the key to understanding culture is language and to this end he has developed audio programs on cassette and CD.

(Source: Kegedonce Press)
Summary of Speaking My Truth: Reflections on Reconciliation & Residential Schools

"Speaking My Truth": Reflections on Reconciliation and Residential School (AHF 2013, eds. Shelagh Rogers, Mike DeGagné, Jonathan Dewar, Glen Lowry) is a collection of stories that looks at the history of Residential School and possibilities for reconciliation from the perspective First Nation, Inuit, and Metis peoples. Feature first-person accounts from survivors, intergenerational survivors, this new scholastic edition of Speaking My Truth builds seeks to provide students and educators with a resource for generating understanding and much-needed debate around difficult questions of Reconciliation among Aboriginal and non-Aboriginal people in Canada.

(Source: Chapters)
Summary of Heart Berries: A Memoir

Heart Berries is a powerful, poetic memoir of a woman's coming of age on the Seabird Island Band in the Pacific Northwest. Having survived a profoundly dysfunctional upbringing only to find herself hospitalized and facing a dual diagnosis of post traumatic stress disorder and bipolar II disorder; Terese Marie Mailhot is given a notebook and begins to write her way out of trauma. The triumphant result is Heart Berries, a memorial for Mailhot's mother, a social worker and activist who had a thing for prisoners; a story of reconciliation with her father—an abusive drunk and a brilliant artist—who was murdered under mysterious circumstances; and an elegy on how difficult it is to love someone while dragging the long shadows of shame. Mailhot trusts the reader to understand that memory isn't exact, but melded to imagination, pain, and what we can bring ourselves to accept. Her unique and at times unsettling voice graphically illustrates her mental state. As she writes, she discovers her own true voice, seizes control of her story, and, in so doing, reestablishes her connection to her family, to her people, and to her place in the world.

(Source: Counterpoint Press)
Summary of Split Tooth

Fact can be as strange as fiction. It can also be as dark, as violent, as rapturous. In the end, there may be no difference between them.

A girl grows up in Nunavut in the 1970s. She knows joy, and friendship, and parents' love. She knows boredom, and listlessness, and bullying. She knows the tedium of the everyday world, and the raw, amoral power of the ice and sky, the seductive energy of the animal world. She knows the ravages of alcohol, and violence at the hands of those she should be able to trust. She sees the spirits that surround her, and the immense power that dwarfs all of us.

When she becomes pregnant, she must navigate all this.

Veering back and forth between the grittiest features of a small arctic town, the electrifying proximity of the world of animals, and ravishing world of myth, Tanya Tagaq explores a world where the distinctions between good and evil, animal and human, victim and transgressor, real and imagined lose their meaning, but the guiding power of love remains.

Haunting, brooding, exhilarating, and tender all at once, Tagaq moves effortlessly between fiction and memoir, myth and reality, poetry and prose, and conjures a world and a heroine readers will never forget.

(Source: Penguin Random House)
Summary of Green Grass, Running Water

Strong, sassy women and hard-luck, hard-headed men, all searching for the middle ground between Native American tradition and the modern world, perform an elaborate dance of approach and avoidance in this magical, rollicking tale by award-winning author Thomas King. Alberta, Eli, Lionel and others are coming to the Blackfoot reservation for the Sun Dance. There they will encounter four Indian elders and their companion, the trickster Coyote—and nothing in the small town of Blossom will be the same again…

(Source: Harper Collins Canada)
Summary of Surviving Canada: Indigenous Peoples Celebrate 150 Years of Betrayal

Surviving Canada: Indigenous Peoples Celebrate 150 Years of Betrayal is a collection of elegant, thoughtful, and powerful reflections about Indigenous Peoples' complicated, and often frustrating, relationship with Canada, and how—even 150 years after Confederation—the fight for recognition of their treaty and Aboriginal rights continues.

Through essays, art, and literature, Surviving Canada examines the struggle for Indigenous Peoples to celebrate their cultures and exercise their right to control their own economic development, lands, water, and lives. The Indian Act, Idle No More, and the legacy of residential schools are just a few of the topics covered by a wide range of elders, scholars, artists, and activists. Contributors include Mary Eberts, Buffy Sainte-Marie, and Leroy Little Bear.

(Source: ARP Books)
Recommended by one of our followers. Thank you!
Summary of Seven Fallen Feathers

In 1966, twelve-year-old Chanie Wenjack froze to death on the railway tracks after running away from residential school. An inquest was called and four recommendations were made to prevent another tragedy. None of those recommendations were applied.

More than a quarter of a century later, from 2000 to 2011, seven Indigenous high school students died in Thunder Bay, Ontario. The seven were hundreds of miles away from their families, forced to leave home and live in a foreign and unwelcoming city. Five were found dead in the rivers surrounding Lake Superior, below a sacred Indigenous site. Jordan Wabasse, a gentle boy and star hockey player, disappeared into the minus twenty degrees Celsius night. The body of celebrated artist Norval Morrisseau's grandson, Kyle, was pulled from a river, as was Curran Strang's. Robyn Harper died in her boarding-house hallway and Paul Panacheese inexplicably collapsed on his kitchen floor. Reggie Bushie's death finally prompted an inquest, seven years after the discovery of Jethro Anderson, the first boy whose body was found in the water.

Using a sweeping narrative focusing on the lives of the students, award-winning investigative journalist Tanya Talaga delves into the history of this small northern city that has come to manifest Canada's long struggle with human rights violations against Indigenous communities.

A portion of each sale of Seven Fallen Feathers will go to the Dennis Franklin Cromarty Memorial Fund, set up in 1994 to financially assist Nishnawbe Aski Nation students' studies in Thunder Bay and at post-secondary institutions.

(Source: House of Anansi Press)
Summary of Flight of the Hummingbird: A Parable for the Environment

The hummingbird parable, with origins in the Quechuan people of South America, has become a talisman for environmentalists and activists who are committed to making meaningful change in the world. In this inspiring story, the determined hummingbird does everything she can to put out a raging fire that threatens her forest home. The hummingbird—symbol of wisdom and courage—demonstrates that doing something is better than doing nothing at all.

The parable is embraced by two of the world's most influential leaders: Wangari Maathai, the Nobel Peace Prize winner from Kenya who launched the Green Belt Movement, and His Holiness the Dalai Lama, who has spoken widely about his commitment to preserving the environment. This courageous little book features artwork by internationally renowned artist Michael Nicoll Yahgulanaas. His distinct and lively Haida Manga style engages perfectly with this inspirational story that encourages every individual to act on behalf of the world's limited and precious resources.

(Source: Greystone Books)
Summary of The Right To Be Cold: One Woman's Story Of Protecting Her Culture, The Arctic And The Whole Planet

The Arctic ice is receding each year, but just as irreplaceable is the culture and the wisdom that has allowed the Inuit to thrive in the Far North for so long. And it's not just the Arctic. The whole world is changing in dangerous, unpredictable ways. Sheila Watt-Cloutier has devoted her life to protecting what is threatened and nurturing what has been wounded. In this culmination of Watt-Cloutier's regional, national, and international work over the last twenty-five years, The Right to Be Cold explores the parallels between safeguarding the Arctic and the survival of Inuit culture, of which her own background is such an extraordinary example. This is a human story of resilience, commitment, and survival told from the unique vantage point of an Inuk woman who, in spite of many obstacles, rose from humble beginnings in the Arctic to become one of the most influential and decorated environmental, cultural, and human rights advocates in the world.

(Source: Chapters)
Summary of Bearskin Diary

Raw and honest, at a time when movements like Idle No More call for a national inquiry into the missing and murdered Aboriginal women Bearskin Diary gives voice to a generation of First Nations women who have always been silenced. Carol Daniels adds an important perspective to the Canadian literary landscape.

Taken from the arms of her mother as soon as she was born, Sandy was only one of over twenty thousand Aboriginal children scooped up by the federal government between the 1960s and 1980s. Sandy was adopted by a Ukrainian family and grew up as the only First Nations child in a town of white people. Ostracized by everyone around her and tired of being different, at the early age of five she tried to scrub the brown off her skin. But she was never sent back into the foster system, and for that she considers herself lucky.

From this tragic period in her personal life and in Canadian history, Sandy does not emerge unscathed, but she emerges strong—finding her way by embracing the First Nations culture that the Sixties Scoop had tried to deny. Those very roots allow Sandy to overcome the discriminations that she suffers every day from her co-workers, from strangers and sometimes even from herself.

(Source: Harbour Publishing)
Summary of Dry Lips Oughta Move to Kapuskasing

Dry Lips Oughta Move to Kapuskasing tells another story of the mythical Wasaychigan Hill Indian Reserve, also the setting for Tomson Highway's award winning play The Rez Sisters. Wherein The Rez Sisters the focus was on seven "Wasy" women and the game of bingo, Dry Lips Oughta Move to Kapuskasing features seven "Wasy" men and the game of hockey. It is a fast-paced story of tragedy, comedy, and hope.

(Source: Fifth House Publishers)
Summary of Jonny Appleseed

A tour-de-force debut novel about a Two-Spirit Indigiqueer young man and proud NDN glitter princess who must reckon with his past when he returns home to his reserve.

"You're gonna need a rock and a whole lotta medicine" is a mantra that Jonny Appleseed, a young Two-Spirit/Indigiqueer, repeats to himself in this vivid and utterly compelling debut novel by poet Joshua Whitehead.

Off the reserve and trying to find ways to live and love in the big city, Jonny becomes a cybersex worker who fetishizes himself in order to make a living. Self-ordained as an NDN glitter princess, Jonny has one week before he must return to the "rez"--and his former life--to attend the funeral of his stepfather. The seven days that follow are like a fevered dream: stories of love, trauma, sex, kinship, ambition, and the heartbreaking recollection of his beloved kokum (grandmother). Jonny's life is a series of breakages, appendages, and linkages--and as he goes through the motions of preparing to return home, he learns how to put together the pieces of his life.

Jonny Appleseed is a unique, shattering vision of First Nations life, full of grit, glitter, and dreams.

(Source: Arsenal Pulp Press)
Summary of Indian Horse

Saul Indian Horse has hit bottom. His last binge almost killed him, and now he's a reluctant resident in a treatment centre for alcoholics, surrounded by people he's sure will never understand him. But Saul wants peace, and he grudgingly comes to see that he'll find it only through telling his story. With him, readers embark on a journey back through the life he's led as a northern Ojibway, with all its joys and sorrows.

With compassion and insight, author Richard Wagamese traces through his fictional characters the decline of a culture and a cultural way. For Saul, taken forcibly from the land and his family when he's sent to residential school, salvation comes for a while through his incredible gifts as a hockey player. But in the harsh realities of 1960s Canada, he battles obdurate racism and the spirit-destroying effects of cultural alienation and displacement.

Indian Horse unfolds against the bleak loveliness of northern Ontario, all rock, marsh, bog and cedar. Wagamese writes with a spare beauty, penetrating the heart of a remarkable Ojibway man.

(Source: Douglas & McIntyre)
Summary of The Reason You Walk

When his father was given a diagnosis of terminal cancer, Winnipeg broadcaster and musician Wab Kinew decided to spend a year reconnecting with the accomplished but distant aboriginal man who'd raised him. The Reason You Walk spans that 2012 year, chronicling painful moments in the past and celebrating renewed hopes and dreams for the future. As Kinew revisits his own childhood in Winnipeg and on a reserve in Northern Ontario, he learns more about his father's traumatic childhood at residential school.

(Source: Viking Canada) Recommended by one of our followers. Thank you!
Summary of Sanaaq

Sanaaq is an intimate story of an Inuit family negotiating the changes brought into their community by the coming of the qallunaat, the white people. Composed in 48 episodes, it recounts the daily life of Sanaaq, a strong and outspoken young widow, her daughter Qumaq, and their small semi-nomadic community in northern Quebec. Here they live their lives hunting seal, repairing their kayak, and gathering mussels under blue sea ice before the tide comes in. These are ordinary extraordinary lives: marriages are made and unmade, children are born and named, violence appears in the form of a fearful husband or a hungry polar bear. Here the spirit world is alive and relations with non-humans are never taken lightly. And under it all, the growing intrusion of the qallunaat and the battle for souls between the Catholic and Anglican missionaries threatens to forever change the way of life of Sanaaq and her young family.

(Source: University of Manitoba Press) Recommended by one of our followers. Thank you!
Summary of A Haida Manga

Referencing a classic Haida oral narrative, this spectacular full-color graphic novel blends traditional Haida imagery with Japanese manga to tell the powerful story of Red, an orphaned leader so blinded by revenge that he leads his community to the brink of war and destruction. When raiders attack his village, young Red escapes dramatically. But his sister Jaada is whisked away. The loss of Jaada breeds a seething anger, and Red sets out to find his sister and exact revenge on her captors. Tragic and timeless, Red's story is reminiscent of such classic tales as Oedipus Rex, Macbeth, and King Lear.

(Source: Douglas & McIntyre) Recommended by one of our followers. Thank you!
Summary of The Break

When Stella, a young Métis mother, looks out her window one evening and spots someone in trouble on the Break — a barren field on an isolated strip of land outside her house — she calls the police to alert them to a possible crime. In a series of shifting narratives, people who are connected, both directly and indirectly, with the victim — police, family, and friends — tell their personal stories leading up to that fateful night. Lou, a social worker, grapples with the departure of her live-in boyfriend. Cheryl, an artist, mourns the premature death of her sister Rain. Paulina, a single mother, struggles to trust her new partner. Phoenix, a homeless teenager, is released from a youth detention centre. Officer Scott, a Métis policeman, feels caught between two worlds as he patrols the city. Through their various perspectives a larger, more comprehensive story about lives of the residents in Winnipeg's North End is exposed. A powerful intergenerational family saga, The Break showcases Vermette's abundant writing talent and positions her as an exciting new voice in Canadian literature.

(Source: House of Anansi Press) Recommended by one of our followers. Thank you!
Summary of A Really Good Brown Girl

Published in 1996, A Really Good Brown Girl is a fierce, honest and courageous account of what it takes to grow into one's self and one's Métis heritage in the face of myriad institutional and cultural obstacles. It is an indispensable contribution to Canadian literature.

(Source: Brick Books) Recommended by one of our followers. Thank you!
Summary of The Beothuk Saga

This astounding novel fully deserves to be called a saga. It begins a thousand years ago in the time of the Vikings in Newfoundland. It is crammed with incidents of war and peace, with fights to the death and long nights of lovemaking, and with accounts of the rise of local clan chiefs and the silent fall of great distant empires. Out of the mists of the past it sweeps forward eight hundred years, to the lonely death of the last of the Beothuk.

(Source: McClelland & Stewart) Recommended by one of our followers. Thank you!
Summary of A Short History Of Indians In Canada

The titular story of Thomas King's acclaimed anthology, A Short History of Indians in Canada is a reimagining of Native history, set in the big city. A Short History of Indians in Canada, the bestselling collection of twenty tales, is a comic tour de force, showing King at his hilarious and provocative best.

(Source: Harper Collins)
Summary of Badger

Fierce, menacing or mysterious, badgers have been both admired and reviled throughout human history. Their global reputation for ferocious self-defence has led to brutalization by hunters and sport-seekers; their association with the mythic underworld has made them symbols of earth-based wisdom and steadfast tradition; their burrowing and predation habits have resulted in widespread persecution as pests or public nuisances. Whether as living animals, abstract symbols or commercial resources, badgers have fascinated humans for thousands of years – though often to the animals' detriment.

(Source: The University of Chicago Press Books)
Summary of Creating Space: My Life and Work in Indigenous Education

Like a long conversation between friends, Creating Space reveals the challenges and misgivings, the burning questions, the successes and failures that have shaped the life of this extraordinary woman and the history of Aboriginal education in Canada.

(Source: University of Manitoba Press)
Summary of Medicine Walk

Franklin Starlight is called to visit his father, Eldon. He's sixteen years old and has had the most fleeting of relationships with the man. The rare moments they've shared haunt and trouble Frank, but he answers the call, a son's duty to a father. What ensues is a journey through the rugged and beautiful backcountry, and a journey into the past, as the two men push forward to Eldon's end. From a poverty-stricken childhood, to the Korean War, and later the derelict houses of mill towns, Eldon relates both the desolate moments of his life and a time of redemption and love, and in doing so offers Frank a history he has never known, the father he has never had, and a connection to himself he never expected. A novel about love, friendship, courage, and the idea that the land has within it powers of healing, Medicine Walk reveals the ultimate goodness of its characters and offers a deeply moving and redemptive conclusion.

(Source: Penguin Random House Canada)
Summary of Monkey Beach

Eden Robinson's first English-language novel is about a family facing a harrowing loss. It's told from the point of view of Lisa, the hot-tempered eldest sibling of a Haisla family in Kitamaat on the coast of British Columbia. As the family awaits word about Lisa's brother, who's missing at sea, Lisa looks back on their shared childhood. The spirit world and the natural world are equally real to her - and they are both vividly rendered in this riveting story of grief and survival. Monkey Beach was nominated for the Scotiabank Giller Prize and the Governor General's Literary Award.

(Source: CBC Books)
Summary of Motorcycles and Sweetgrass

A story of magic, family, a mysterious stranger . . . and a band of marauding raccoons. Otter Lake is a sleepy Anishnawbe community where little happens. Until the day a handsome stranger pulls up astride a 1953 Indian Chief motorcycle – and turns Otter Lake completely upside down. Maggie, the Reserve's chief, is swept off her feet, but Virgil, her teenage son, is less than enchanted. Suspicious of the stranger's intentions, he teams up with his uncle Wayne – a master of aboriginal martial arts – to drive the stranger from the Reserve. And it turns out that the raccoons are willing to lend a hand.

(Source: Penguin Random House)
Summary of Embers

In this carefully curated selection of everyday reflections, Richard Wagamese finds lessons in both the mundane and sublime as he muses on the universe, drawing inspiration from working in the bush--sawing and cutting and stacking wood for winter as well as the smudge ceremony to bring him closer to the Creator. Embers is perhaps Richard Wagamese's most personal volume to date. Honest, evocative and articulate, he explores the various manifestations of grief, joy, recovery, beauty, gratitude, physicality and spirituality--concepts many find hard to express. But for Wagamese, spirituality is multifaceted. Within these pages, readers will find hard-won and concrete wisdom on how to feel the joy in the everyday things. Wagamese does not seek to be a teacher or guru, but these observations made along his own journey to become, as he says, "a spiritual bad-ass," make inspiring reading.

(Source: Douglas & McIntyre)
Summary of Righting Canada's Wrongs

Canada's residential school system for Indigenous young people is now recognized as a grievous historic wrong committed against First Nations, Metis, and Inuit peoples. This book documents this subject in a format that will give all young people access to this painful part of Canadian history.

(Source: James Lorimer & Company Ltd)
Summary of The Inconvenient Indian

Rich with dark and light, pain and magic, The Inconvenient Indian distills the insights gleaned from Thomas King's critical and personal meditation on what it means to be "Indian" in North America, weaving the curiously circular tale of the relationship between non-Natives and Natives in the centuries since the two first encountered each other. In the process, King refashions old stories about historical events and figures, takes a sideways look at film and pop culture, relates his own complex experiences with activism, and articulates a deep and revolutionary understanding of the cumulative effects of ever-shifting laws and treaties on Native peoples and lands. This is a book both timeless and timely, burnished with anger but tempered by wit, and ultimately a hard-won offering of hope--a sometimes inconvenient but nonetheless indispensable account for all of us, Indian and non-Indian alike, seeking to understand how we might tell a new story for the future.

(Source: Chapters)
Summary of Life Among the Qallunaat

Life Among the Qallunaat is the story of Mini Aodla Freeman's experiences growing up in the Inuit communities of James Bay and her journey in the 1950s from her home to the strange land and stranger customs of the Qallunaat, those living south of the Arctic. Her extraordinary story, sometimes humorous and sometimes heartbreaking, illustrates an Inuit woman's movement between worlds and ways of understanding. It also provides a clear-eyed record of the changes that swept through Inuit communities in the 1940s and 1950s.

(Source: University of Manitoba Press)
Summary of As Long as the Rivers Flow

The novel follows one girl, Martha, from the Cat Lake First Nation in Northern Ontario who is "stolen" from her family at the age of six and flown far away to residential school. She doesn't speak English but is punished for speaking her native language; most terrifying and bewildering, she is also "fed" to the school's attendant priest with an attraction to little girls. Ten long years later, Martha finds her way home again, barely able to speak her native tongue. The memories of abuse at the residential school are so strong that she tries to drown her feelings in drink, and when she gives birth to her beloved son, Spider, he is taken away by Children's Aid to Toronto. In time, she has a baby girl, Raven, whom she decides to leave in the care of her mother while she braves the bewildering strangeness of the big city to find her son and bring him home.

(Source: Chapters)
Summary of Grey Eyes

In a world without time and steeped in ceremony and magic, walks a chosen few who hold an ancient power: the Grey Eyes. True stewards of the land, the Grey Eyes use their magic to maintain harmony and keep evil at bay. With only one elderly Grey-Eye left in the village of the Nehiyawak, the birth of a new Grey-Eyed boy promises a renewed line of defence against their only foe: the menacing Red-Eyes, whose name is rarely spoken but whose presence is ever felt. While the birth of the Grey-Eyed boy offers the clan much-needed protection, it also initiates a struggle for power that threatens to rip the clan apart, leaving them defenceless against the their sworn ememy. The responsibility of restoring balance and harmony, the only way to keep the Nehiyawak safe, is thrust upon a boy's slender shoulders. What powers will he have, and can he protect the clan from the evil of the Red Eyes?

(Source: Fernwood Publishing)
Summary of Kuessipan

Kuessipan ("to you" in the Innu language) is an extraordinary, meditative novel about life among the Native Innu people in the wilds of northeastern Quebec. Naomi Fontaine, herself an Innu, wrote this novel (in French) at the age of twenty-three; with grace and perfect pitch, she depicts a community of nomadic hunters and fishers, and of hard-working mothers and their children, enduring a harsh, sometimes cruel reality with quiet dignity. Pervading the book is a palpable sense of place and time played out as a series of moments: elders who watch their kin grow up before their eyes; couples engaged in domestic crises, and young people undone by alcohol; caribou-skin drums that bring residents to their feet; and lives spent along a bay that reflects the beauty of the earth and the universal truth that life is a fleeting puzzle whose pieces must be put together before it can be fully lived.

(Source: Arsenal Pulp Press)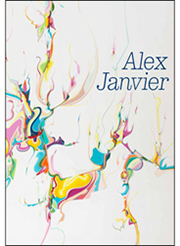 Summary of Alex Janvier

Alex Janvier is among the most important figures in the development of contemporary Indigenous art in Canada. This retrospective presents more than 150 works created from 1950 to the present day and recounts the story of a life devoted to art and the re-empowerment of Indigenous cultures. Over a prolific sixty-five-year career Janvier has produced thousands of paintings and many public commissions, all in a unique style, recognizable for its calligraphic lines, vivid colours, Dene iconography and forms that evoke land, sky, galaxies and microscopic life. Janvier is part of a distinguished group of artists in Canada who have brought Indigenous beliefs, issues and aesthetics to the foreground and successfully combined them with Western art styles and techniques.

(Source: National Gallery of Canada)
Thank you for your feedback